7 tags
Rethinking the Rubber Chicken
As a public relations and marketing professional, I have been working with nonprofits on their marketing, fundraising and PR efforts for more than 20 years. In the last decade there have been many changes to how nonprofits approach special events and fund raising.   One thing that hasn't changed much is the amount of time and effort that goes into choosing the menu at the thousands of...
10 tags
SOFA NEW YORK
With a new design scheme and an exciting roster of international dealers,The Sculpture Objects & Functional Art Fair (SOFA NEW YORK) celebrates its 15th anniversary.   The 2nd annual LongHouse Reserve Special Recognition Awards for Best Artwork in Show and Best Booth Design will be presented by Jack Lenor Larsen at the 5th annual invitation-only Designer Breakfast Preview, Friday, April...
A Taste of Summer from Chef Marc Weber
Chef Marc Weber taught us how to serve up a family friendly dish for the warmer weather.  See below for his personal recipe! Gazpacho 8 plum tomatoes 1 english cucumber, peeled 2 red bell peppers 1/8 -1/4 red onion (depending on size) 1 clove of garlic 2 teaspoon kosher salt 3 tablespoon extra-virgin olive oil 1 tablespoon sherry vinegar 1 tablespoon balsamic vinegar 2 teaspoon sugar 20 leaves of...
7 tags
SOPHIE B HAWKINS SPRING TOUR HITS LONG ISLAND,...
 CONCERTS BENEFIT LOCAL CHARITIES — NYSPCC & OPERATION SMILE   NEW ALBUM THE CROSSING LAUNCHES JUNE 19TH   NEXT TOUR DATE IS MARCH 24TH FOR THE ASPEN SONGWRITERS FESTIVAL New York, NY — Grammy nominated singer/songwriter and New York City native Sophie B Hawkins hit the East Coast this past weekend with concerts in Bay Shore, Long Island, Philadelphia, PA and the Iridium in...
4 tags
Win a Trip to See Sophie!
Enter to win a Martin D-28 and chance to see Sophie B Hawkins at the Aspen Songwriters Festival March 21st through March 25th . Go to www.aspensongwritersfestival.com to enter!
LONGHOUSE RESERVE WINTER BENEFIT
Wednesday, February 15, 2012 ● End Stage TheatreSignature Center, 480 West 42nd Street   LongHouse Reserve will hold their Winter Benefit, a revival of Edward Albee's The Lady from Dubuque starring Jane Alexander in Manhattan at the Signature Center on 42nd Street.   Peter Wilson and Scott Sanders will host cocktails and dinner in their private home.  After, there will be transportation...
3 tags
4 tags
New Year's Eve Soundtrack featuring Sophie B....
Give the gift of music with the soundtrack to Garry Marshall's ensemble comedy New Year's Eve. The album is available on iTunes on December 6 and includes a number of songs from the movie by artists including Jon Bon Jovi, actress Lea Michele, Kate York, Goo Goo Dolls, P!nk, Katie Herzig, Charles Brown, Duncan and Sophie B. Hawkins. 
7 tags
3 tags
3 tags
"Three Little Bears" to benefit Operation Smile On... →
5 tags
3 tags
The Three Little Bears Who Give Back
Once there were Three Little Bears named Zack, Luke & Griffin and whereever they went there were smiles all around.
5 tags
The chic gardening website The Best @ Dianne B,...
Dianne B has done it again with her couture Gardening Tools, and just in time before the leaves begin to fall! Check out two of her latest must haves for the trendy gardener. Deep Dig Weeder I am ready to tackle those pesky weeds in the garden. Mind you, I am an organic gardener. No chemical weed killers for me. It's time to grab an old-fashioned tool such as the Deep Dig Weeder and meet those...
5 tags
Allan Houston and Mark Weiss Being Honored at...
  The New York Society for the Prevention of Cruelty to Children (NYSPCC), the world's first child protection agency, will honor Vice Chairman of Newmark Knight Frank, Mark S. Weiss, and New York Knicks' Assistant General Manager and his wife, Allan and Tamara Houston, with the Strength of Our Society Award at its Protecting Kids First! Gala on November 10, 2011 at The Plaza Hotel in Manhattan....
8 tags
5 tags
3 tags
8 tags
3 tags
6 tags
Barbie Collector Series Unveils Grace Kelly Dolls →
womensweardaily: As part of its Barbie Collector series, Mattel is lionizing the Hollywood leading lady-turned-princess with three collectible dolls.
27 tags
6 tags
9 tags
9 tags
9 tags
9 tags
9 tags
With the first day of the new season just passing, we have come up with some great HobNob wine pairings to complete a yummy summer meal.  These pairings are a sure way to get a BBQ going and impress your guests. HobNob Pinot Noir & Chorizo Tacos - Pinot Noir may be the ultimate food wine, and you're bound to knock the party out of the ball park with most combinations. It's a crisp, soft and...
4 tags
Tom Hanks promotes his film Larry Crowne.  Catch this hilarious clip, love it!
6 tags
Had a great lunch today with my good friend (and client!), Sabrina Martin of the New York City Opera, at Bergdorf's—my fav lunch spot.  She told me about her sister's new book for 20- somethings trying to find themselves — Open-Eyed Sneeze by Jess Martin. Perfect gift for grads, the book is available for purchase at: OpenEyedSneeze.com (best!) or Harvard.com.    
9 tags
13 tags
7 tags
9 tags
LongHouse Reserve Selected for Respected Let's...
LongHouse Reserve has just been chosen to be included in the small but very honorable list of Michelle Obama's Let's Move! museums and institutions.  The Let's Move! program is Mrs. Obama's answer to childhood obesity, and you can view the program's website here.  With its Sound Meditation gardens and various workshops throughout the season, LongHouse Reserve promotes a...
6 tags
3 tags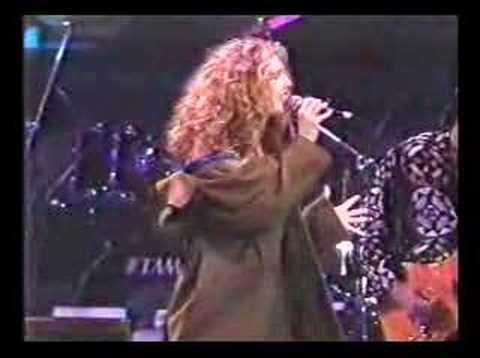 4 tags